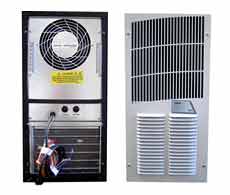 Dimensions (W" x H" x D"):
10" x  20" x  10"
Color: ANSI 61 Gray

Features:

Included with Mier's BW-124ACHT and BW-136ACHT
2000 BTU Air-Conditioning Unit
500W Internal Heater
Air Intake Filter
Variable Control Thermostat
115V, 60Hz
Includes a gasket which fits between this unit and the enclosure
Draws 7 amps, which spikes to 17.5 amps at start-up
Weighs 61 lbs
Mounts into pre-punched holes in Mier's enclosure
-4°/+131° F
Air filter must be cleaned every six months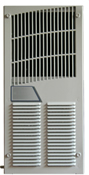 Dimensions (W" x H" x D"):
7.5" x  15.75" x  7.25"
Color: ANSI 61 Gray

Features:

800 BTU Air-Conditioning Unit
150W Internal Heater
Air Intake Filter
Variable Control Thermostat
115V, 60Hz
Includes a gasket which fits between this unit and the enclosure
Draws 3.6 amps, which spikes to 6.3 amps at start-up
Weighs 32 lbs
Mounts into pre-punched holes in Mier's enclosure
-4°/+131° F
Air filter must be cleaned every six months
Included with Mier's BW-124-8ACHT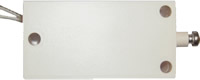 Dimensions (W" x H" x D"):
1" x 1" x 2"
Color: Off-White

Features:

Includes NC and NO contacts
Weighs 1 ounce
Mounts onto studs placed in the enclosure
Included with Mier's BW-124-8ACHT, BW-124ACHT, BW-136ACHT, BW-124-8FC, BW-124FC, and BW-136FC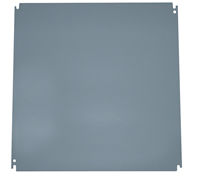 Dimensions (W" x H" x D"):
22" x 22"
Color: ASA 70 Gray

Features:

Removable back panel mounts onto studs placed in the back
Included with Mier's BW-124-8AHCT, BW-124ACHT, BW-124-8FC, BW-124FC, and BW-124BP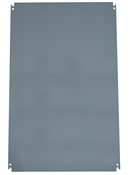 Dimensions (W" x H" x D"):
22" x 34"
Color: ASA 70 Gray

Features:

Removable back panel mounts onto studs placed in the back
Included with Mier's BW-136AHCT, BW-136FC, BW-136BP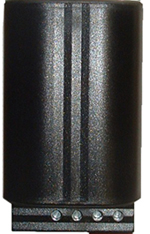 Dimensions (W" x H" x D"):
2.75″ x 5.5″ x 4″
Color: Black

Features:

50 Watt Heater to circulate heated air
Includes thermostat, which attaches below the heater
Connection: 2-pole terminal, AWG 14 max (2.5 mm²)
Mounts onto DIN rail (included)
For use with small indoor or outdoor enclosures
120V-240V AC, 50/60 Hz, 2.5 amp draw at initial inpush
Operating Temperature is -40 to 158ºF (-40 to 70ºC)
Switch off temperature 59ºF (15ºC)
Switch on temperature 41ºF (5ºC)
Weighs 10.8 oz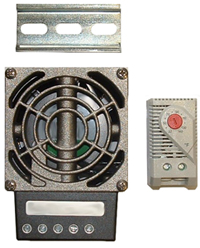 Dimensions (W" x H" x D"):
3.25″ x 4.5″ x 2.25″
Color: Gray

Features:

100 Watt Heater with fan/blower to circulate heated air
Includes thermostat (pictured to the right of the heater/fan)
Heater: 3-pole terminal, AWG 14 max. (2.5 mm²)
Fan: 2-pole terminal (L2/N2), AWG 14 max. (2.5 mm²)
Mounts onto DIN rail (included)
For use with medium indoor or outdoor enclosures such as the BW-SL12106, BWSL16147, or BW-SL181610
120V-240V AC, 50/60 Hz, 4.5 amp draw at initial inpush (10 sec)
Operating Temperature is -49 to 158ºF (-45 to 70ºC)
Weighs 1.4 pounds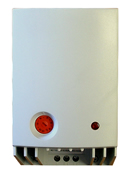 Dimensions (W" x H" x D"):
6.25" x 4" x 5"
Color: White

Features:

400 watt heater blower for larger boxes like the BW-124-8BP, BW-124BP, and BW-136BP
Thermostatically controlled
Weighs 4 pounds
100-125 VAC, 14 amp draw at initial inpush & 7 amp at steady state
QUESTIONS?  Call 800.473.0213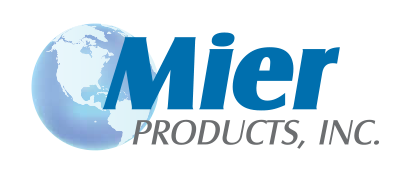 We want to hear from you.
We're here to help!
Mier Products, Inc.
1500 North Ann Street
Kokomo, IN, 46901
Office: 765.457.0223
Toll-Free: 1.800.473.0213
info@mierproducts.com
Fax: 765.457.0607 Save
Warranty Information for Enclosures:
Mier Products, Inc.'s Limited Warranty Program, for Standard Line or Custom Metal Enclosures and Parts, protects the original owner for 30 days from the date of purchase against defects in original parts or workmanship. Mier Products, Inc. agrees to repair or replace parts (Mier's option) that are deemed defective by our Quality Control Team, without charge for parts or labor, if the defective unit is returned prepaid to Mier Products, Inc., Kokomo, IN, 46901, within the 30-day period. As metal enclosures/parts are not products containing complicated technology or electronics, close inspection at the time of receipt by the customer will quickly determine product quality. Thus, Mier Products, Inc. recommends inspection of enclosures/parts immediately upon receipt and contacting Mier Products, Inc. if quality issues arise.
Mier Products, Inc. does not assume responsibility for claims or damages caused by improper installation or use of these products, accessories, and/or products connected to or stored within them. Mier Products, Inc. does not assume responsibility for damages to these products or their accessories due to shipping damage or damage occurring while in a customer's warehouse and/or possession. These products and any accessories (including but not limited to air conditioning units, heaters, fans, filters, locks, latches, tamper switches, removable panels) must be shipped, handled, stored, and installed with strict adherence to OEM installation instructions.
This warranty constitutes the entire warranty with respect to Mier's Metal Enclosures and Metal Fabricated Parts and IS IN LIEU OF ALL OTHERS, EXPRESSED OR IMPLIED, INCLUDING ANY WARRANTY OR MERCHANTABILITY AND WARRANTY OF FITNESS FOR A PARTICULAR PURPOSE AND IN NO EVENT IS MIER PRODUCTS, INC., OR IT'S OEM PARTNERS, RESPONSIBLE FOR ANY CONSEQUENTIAL DAMAGES OF ANY NATURE WHATSOEVER.
Any warranty OR sales questions should be directed to Mier Products at 800-473-0213, or via e-mail to info@mierproducts.com.
Warranty Information for Air Conditioner, Heaters, Filters, Fans, Other OEM Partner Accessories:
Mier Products, Inc. works closely with reputable OEM Partners to offer accessories for our lines of enclosures and Drive-Alert Vehicle Detection Systems. Those accessories are warranted and supported by their OEM. As an example: Mier Products exclusively uses McLean Thermal air-conditioning units for our Temperature Controlled Enclosures. While the enclosure portion of these units is warranted by Mier Products, Inc., as written above under Metal Enclosures and Metal Fabricated Parts, the AC/Heater unit would be warranted and supported by McLean Thermal.